Proudly Serving the San Diego Community
Apadana Cleaners has proudly provided the finest dry cleaning and laundry service in San Diego since 1991.
As a Certified Professional Dry Cleaner, we take great pride in being one of just a few select group of cleaners who are committed to rigid standards of excellence and offer a full range of services. We exclusively use the industry's leading dry and wet cleaning processes in caring for your clothing.
All of our services are done on location by our trained staff of professional cleaners. Services include cleaning, alterations and restoration of difficult-to-clean items such as wedding gowns, cutwork tablecloths, household linens and beaded garments. So it comes as no surprise that we iron shirts by hand, block sweaters, and even wash and fold your day-to-day laundry.
Our mission is to provide the highest quality dry cleaning and laundry services to our customers. We will never turn down a customer's request to fulfill a particular need within reason. We will provide our employees with knowledge and continuous and constant improvement; and we vow to operate in an environmentally safe manner.
We take full responsibility for your garments, and stand behind our work. If there is ever any displeasure with our work, we will re-clean the item without additional charge.
Our Commitment
Cleaning Done Right or We Will Make It Right
Garments Pressed To Perfection
Orders Delivered on Time, Every Time
Courteous and Responsive Service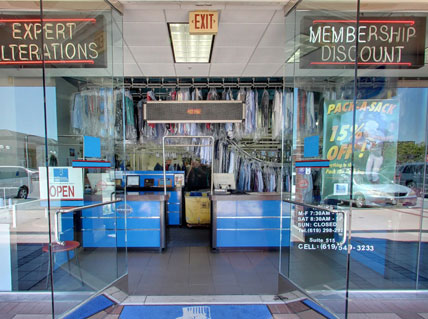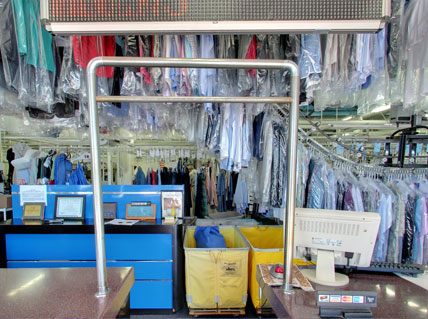 Services We're Famous For
We offer a wide variety of dry cleaning and laundry services to fit the individual needs of our clients.