Free Pick Up and Delivery to Home and Office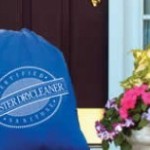 1. Place your garments in a protected spot. We provide the bag.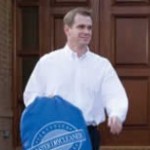 2. Our friendly drivers visit twice a week or 'On Call'.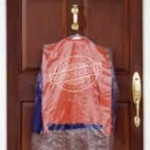 3. We return your clothes crisp and clean. Done.
No Extra Charge. No Weekly Errands.
No more trips to the cleaners, no more "Honey, I forgot to pick up your suit" the night before the big meeting.
It's so easy: you set up a schedule that meets your needs. We supply a reusable laundry bag, you simply drop in your laundry and leave it for our driver. When everything's clean, crisp and ready, our driver brings it back to your home or office.
Areas We Serve:
Our free weekly service available to homes and offices throughout San Diego, CA
Ready to Get Started?
Sign-up for a free trial. You have nothing to lose except time in traffic, errand fatigue and excuses for forgetfulness.
If it sounds too good to be true, call (619) 298-2928 during business hours and we'll answer your questions.