Gown Preservation and Restoration
Custom Treatment For Every Wedding Dress Cleaning and Preservation
Your wedding gown will be carefully inspected and an individualized treatment plan will be determined based on your wedding gown fabric, trims and style. Our goal is to return your gown to perfect condition. Our wedding gown care experts will determine the best method of cleaning for your gown to protect it from damage while still getting the stains out.
Wedding Dress Cleaning
We give your wedding dress TLC (tender loving care.) Unlike wholesale dry-cleaners and many national companies who clean wedding gowns in large quantity (as many as 30 gowns at a time), each wedding gown we treat gets individual care. Most wedding dresses are hand cleaned while some are spot cleaned or dry-cleaned in virgin solvent. We often utilize more than one method of wedding gown cleaning (combining dry-cleaning with spot cleaning, for instance.) We are not satisfied until we are certain every stain that can be removed is removed.
Hand Pressed to Perfection
Next, our gown care experts will hand press your wedding gown. Many companies will lightly steam your dress, but we have found the hand pressing does a much better job. Beads and sequins are very safe with our careful pressing.
Your Dress Can Be Repaired
It happens, a snag, a loose button, or worse! Your beautiful wedding dress can sustain some damage on your wedding day. Don't worry; our expert seamstresses can repair your wedding gown before it is preserved.
Museum Quality Wedding Dress Preservation
We will preserve your wedding gown to Museum quality standards. We utilize the finest, acid-free and lignin free materials. If you do your research, you may find that many wedding gown preservation boxes used by your local dry cleaners are not acid-free, and many that are acid-free are not lignin free. This will damage your wedding gown, as lignin will break down over time, and then the acid-free box is no longer acid-free. So we insist on all of our preservation materials being both acid-free and lignin free.
Wedding Dress Preservation Warranty
You will enjoy peace of mind knowing that we stand behind our preservation processes.
Personalization Package
We are excited to offer Personalization for your Gown Preservation Chest.
As a great way to remember your special day, our Personalization Package enables you to add a caption and a picture to your Preservation Chest.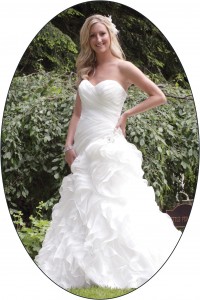 Personalize your Wedding Gown Preservation chest with your picture printed on the box
Photo with Caption – $49.95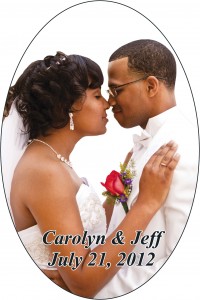 Have your Wedding Gown Preservation chest personalized with a caption and a photo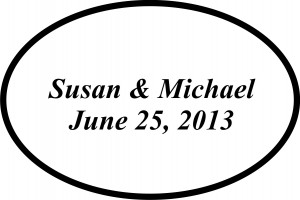 Have your Wedding Gown Preservation chest personalized with text…
Services We're Famous For
We offer a wide variety of dry cleaning and laundry services to fit the individual needs of our clients.